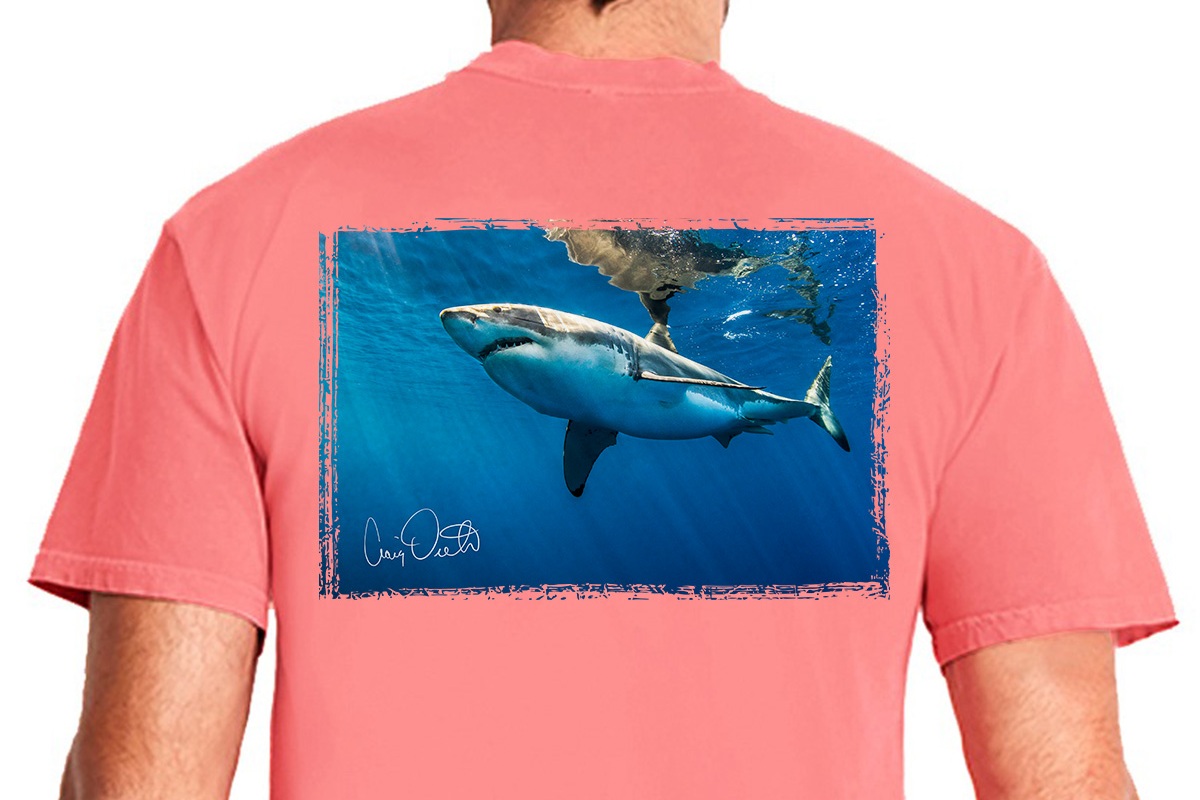 Reflection - Guava
This image of a Great White Shark was taken near Guadalupe, Mexico. I love the way his reflection shows near the surface of the water, adding drama and dimension to the image.
- Craig Dietrich
—————————————————————————————————————————————————-
NEXT LEVEL INSPIRED DYE POCKET CREW
The garment dye process allows for softer shades and finishes to capture the lived-in look and feel of your favorite vintage tees. This process allows for slight color variation, giving each shirt unique character.
DETAILS
Fabric: Inspired Dye (Garment Dye)
100% Combed Ring-Spun Cotton
sale